90% of companies have seriously considered outsourcing at least once.
According to data, even during the Covid-19 crisis, Outsourcing will impressively grow in the next decade.
Most significant global studies [Statista, Jan 2021 "The BPO Market"] predict that the market will reach at least 380 million € in 2025.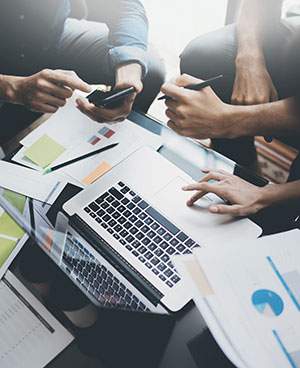 Gi BPO, Gi Group's outsourcing business line operates in this challenging and growing scenario, offering customized solutions and advanced services to generate added value and high flexibility since 2013. Gi BPO is today a global leader and operates in 14 countries among which the most strategic Italy (Gi On Board), Spain and Brazil.
Gi BPO grew rapidly at global level, mainly thanks to the development of a different approach to the outsourcing market and to the relationship with the client. "Staffing, the core business of Gi Group, and outsourcing are complementary, since both are part of the workforce solutions ecosystem, although outsourcing requires not only people management, but processes management and high technology knowledge, too – states Luis Del Olmo Casalderrey, Global Practice Outsourcing Senior Director Gi BPO.
People, processes, and technology are at the core of Gi BPO's advanced outsourcing.
GET THE REPORT
Fill the form and receive the full document to discover more about Gi BPO Advanced Outsourcing.